I've never really been a collector of anything. Until a few years back my sister surprised me with a MacKenzie-Childs Bufferlfy Garden Enamel Pedestal Platter for my birthday. I LOVED it from the second I saw it! It has a permanent home on my countertop. I fill it with banana bread, cakes, pies, biscuits, or even fruit! To date one of my favorite gifts. So each birthday I am gifted a beautiful new addition…to my new found collection.
Just this year, the Butterfly Garden Collection was discontinued. Tear. BUT that didn't stop the tradition from continuing. I have since added the Courtly Check to the mix. And I must say I love it even more.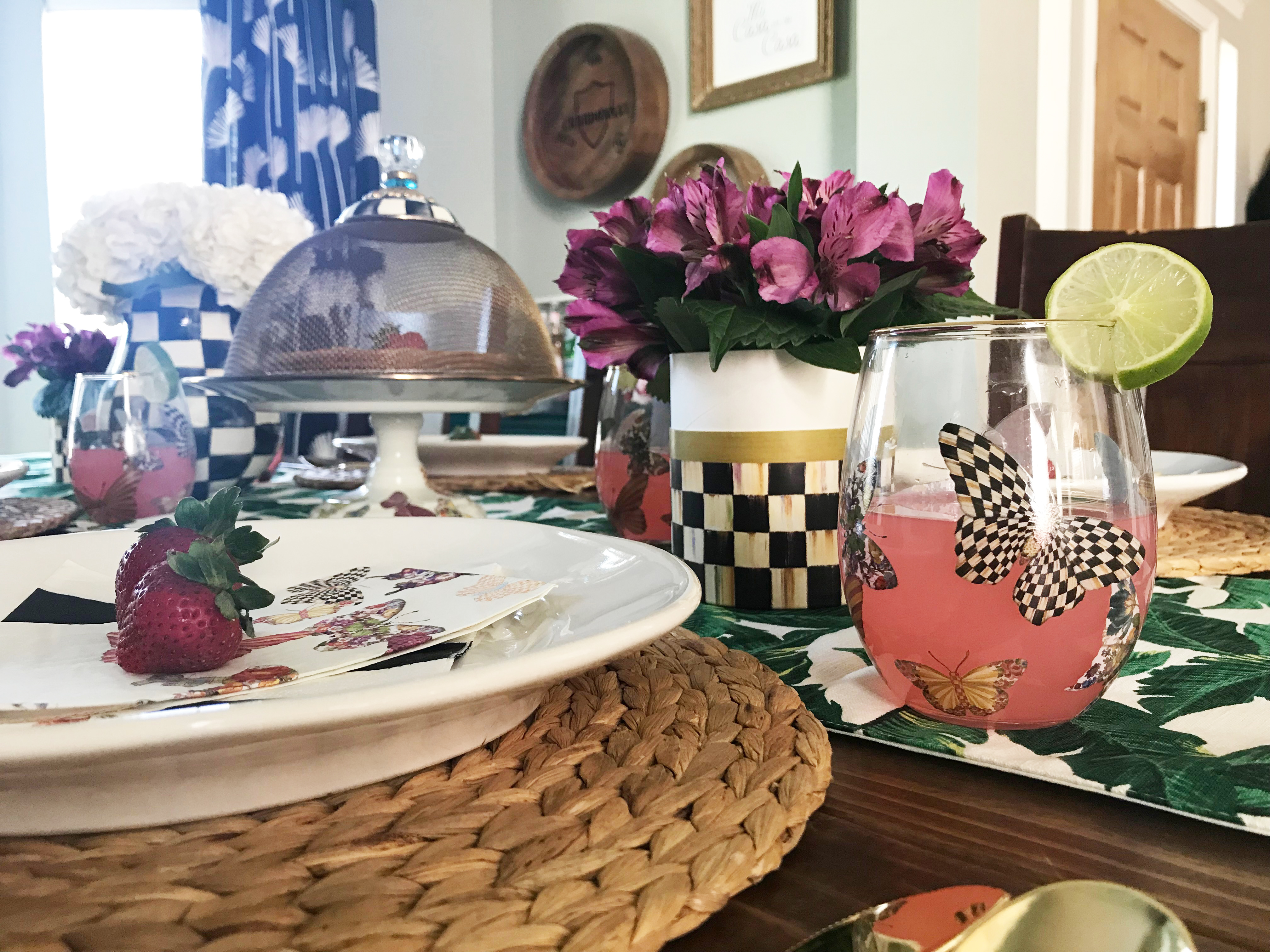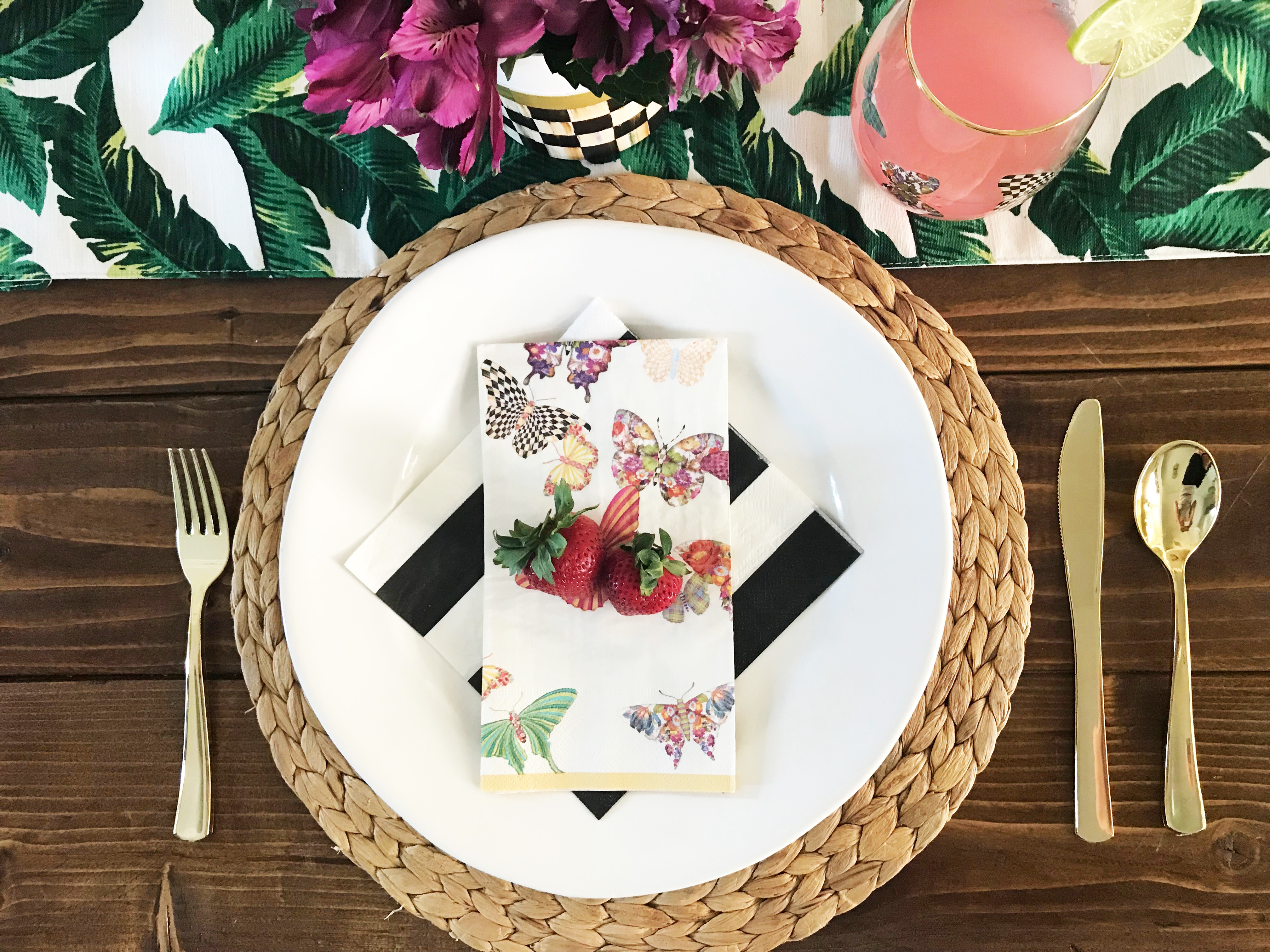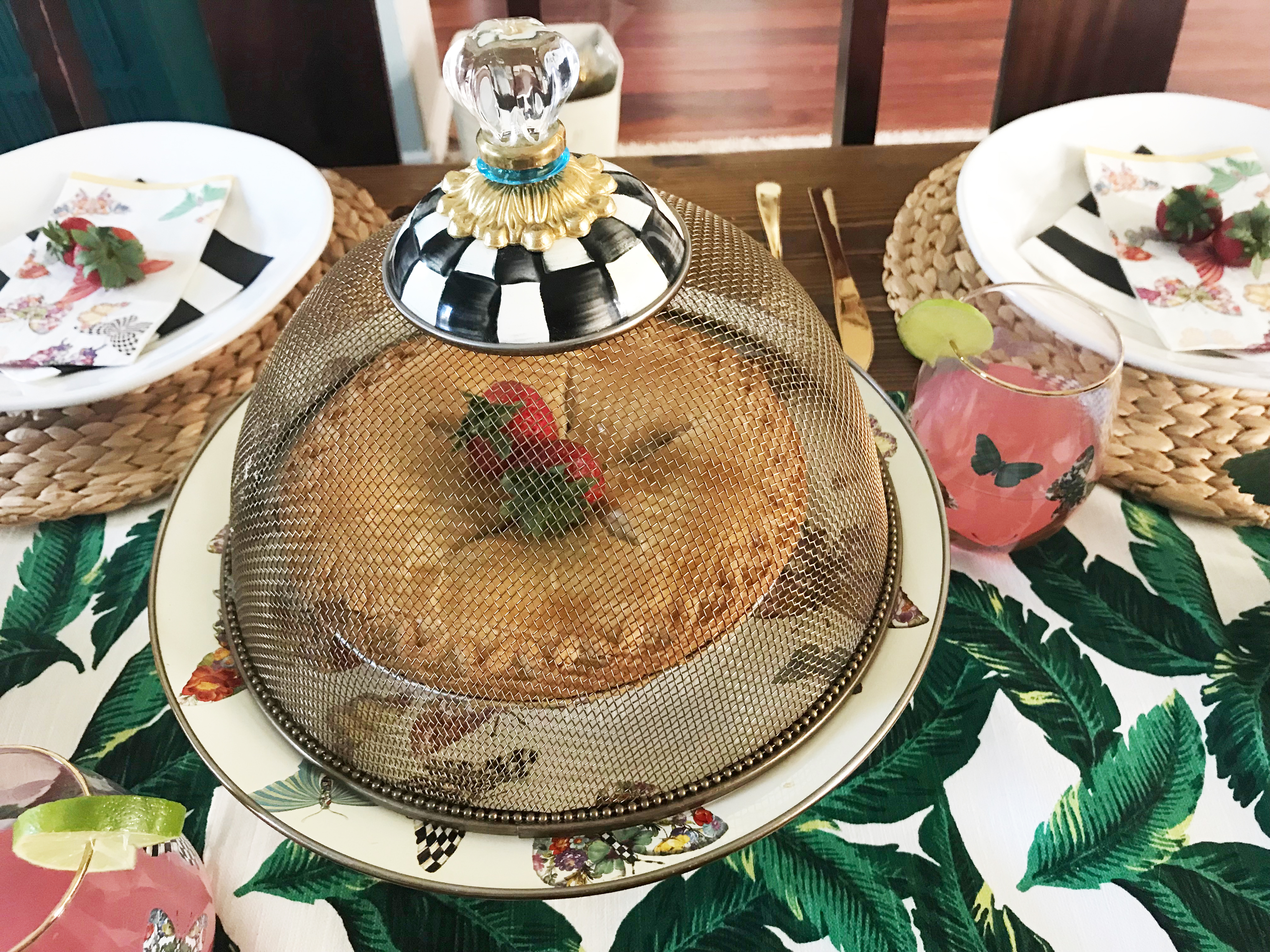 Not sure what to do with those cute boxes the glassware comes in? Make a vase! Simply add water to a small glass, place inside the container and Volia! An adorable centerpiece. If you don't like the white rim of the container try adding a ribbon around it.