My Mom makes THE best homemade popcorn. I've tried to duplicate it a million times but mine never tastes like hers. At first I was a bit intimidated to make popcorn on my stove. I've always just made the good ole microwave version. But I decided to give it a shot and man I am glad I did. My kiddos love it, you don't have to worry about the danger of the chemicals in the microwave version. And it takes about the same amount of time!
So back to mine not tasting like my Mom's – I am happy to say I have found and mastered my own version and it's pretty tasty too! I use coconut oil, vegetable oil (just a small pour), butter and popcorn kernels.  Simply add your coconut oil to your pot, let it melt a second, then add a very small pour/tablespoon of vegetable oil. I know I know you are thinking vegetable oil?! One of the many times I was making this I was low on coconut oil and my pot was too dry so I added a pour of veggie oil and BAM!! I've used it ever since. Then dump in your kernels, make sure they are all coated. Then I cut about a tablespoon of butter into 4 little cubes and add them right on top. Cover your pot annnnnd the magic happens. Takes maybe 3-4 minutes to pop. I immediately sprinkle kosher salt when it's still hot and just like that you have a tasty snack!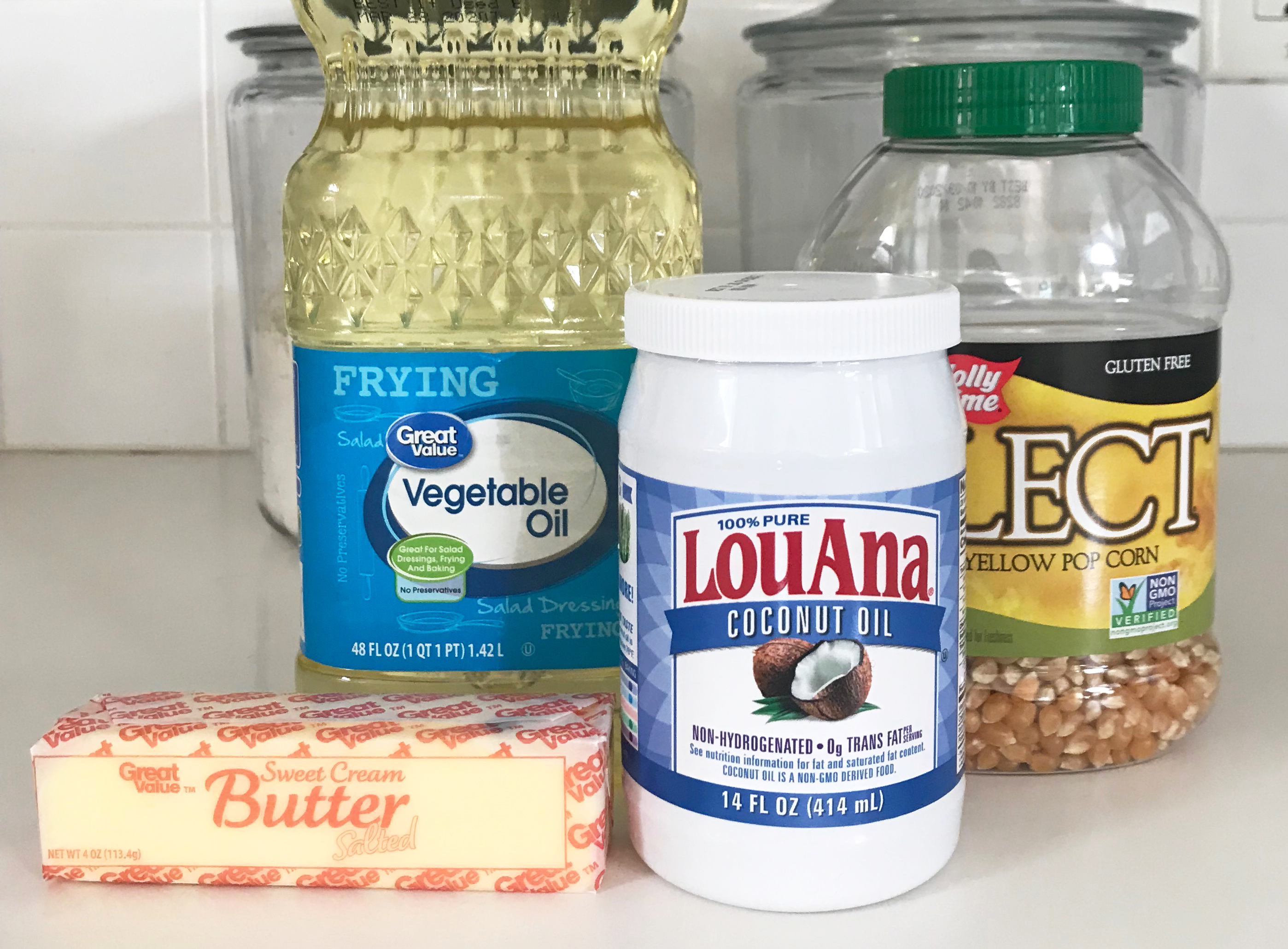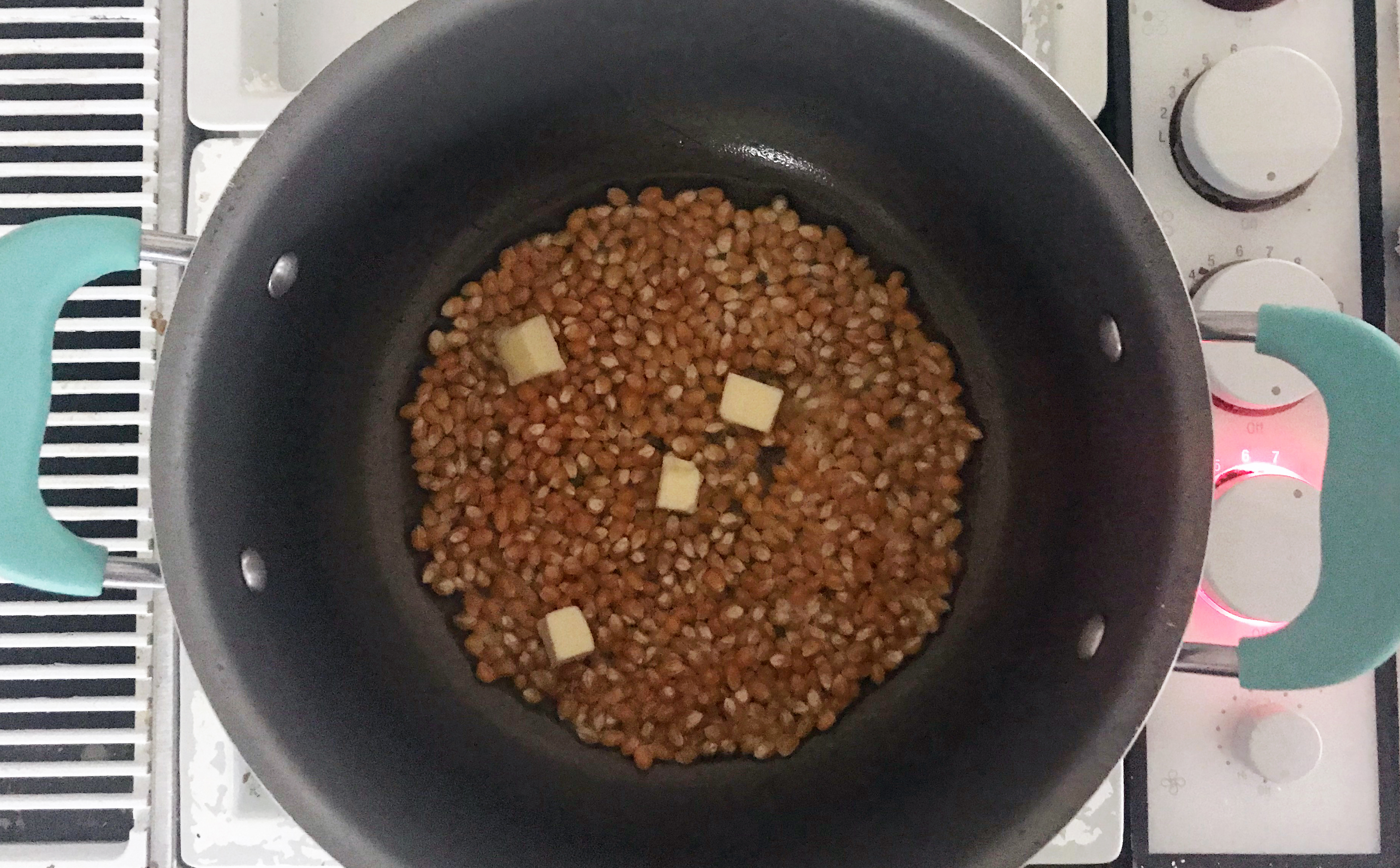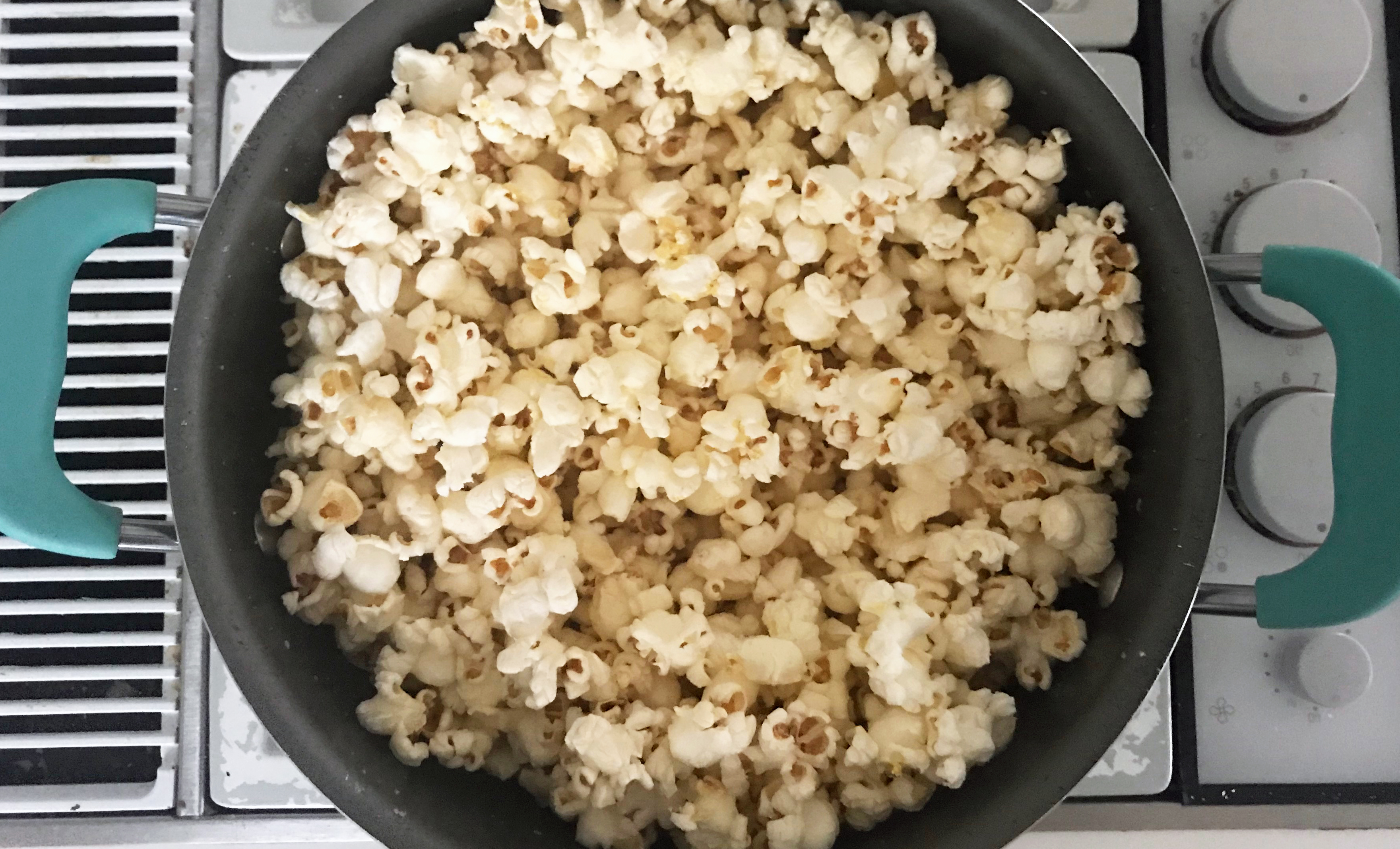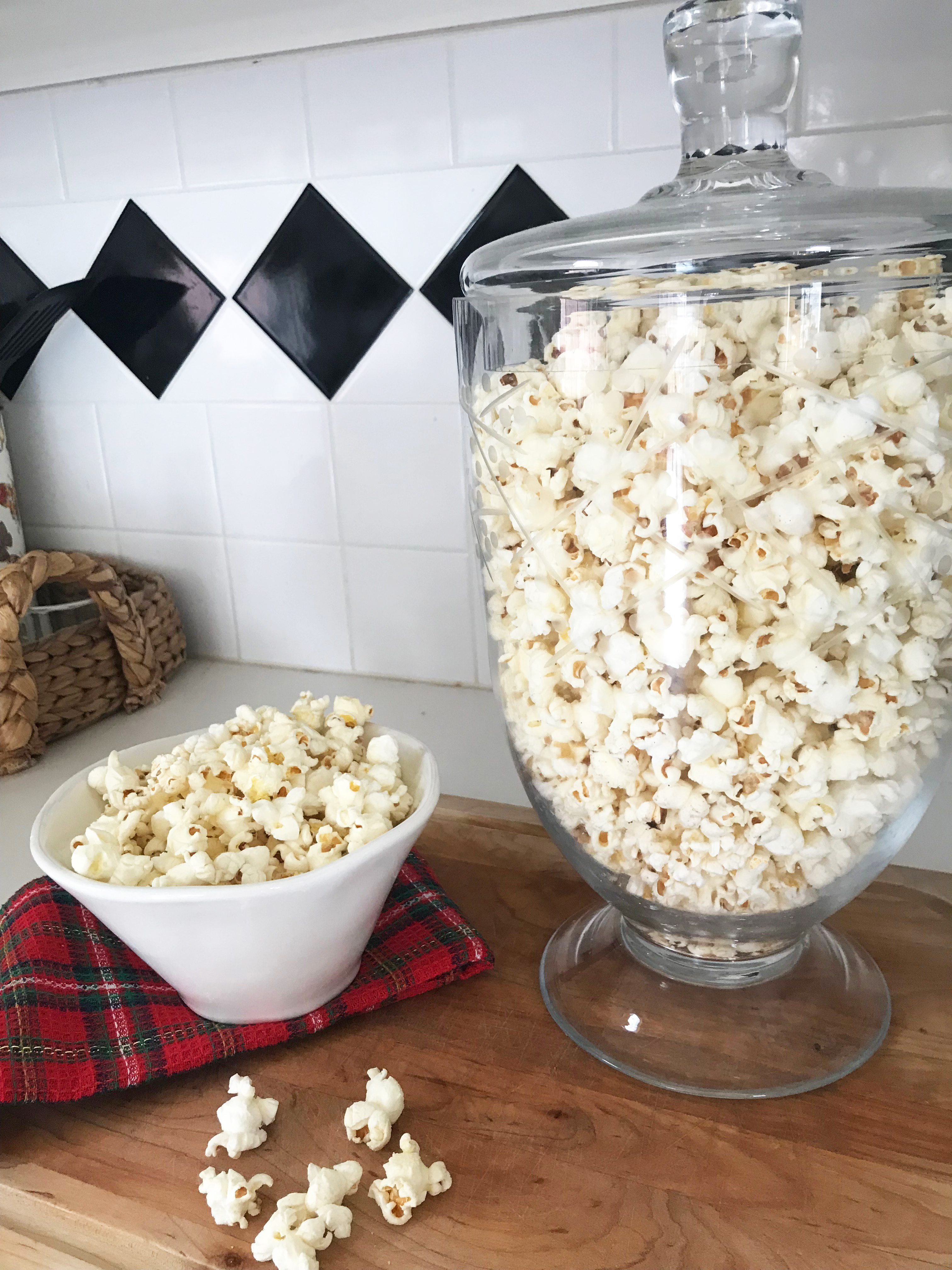 I store mine in a large glass container that sits on my countertop. The popcorn stays good for a while. I try to make it on a Monday so I can send it with the kids as a snack for school and it usually makes it to Friday for movie night!
Another yummy thing you can do with it is make a sweet version. I make this all the time for birthday parties, party favors, teachers gifts, etc. WARNING: it's highly addictive. I typically eat about half the batch as I'm making it! So after your popcorn is done, just set aside. Don't forget to salt! It makes the sweet version even better. I melt white chocolate wafers or chips. You can use a double boiler or the microwave. After the chocolate is melted, combine both in a large bowl. Mix until all the popcorn is coated. Then to make it extra pretty you can sprinkle in any goodie you want. I used some red and gold sugar sprinkles to make it Christmas festive.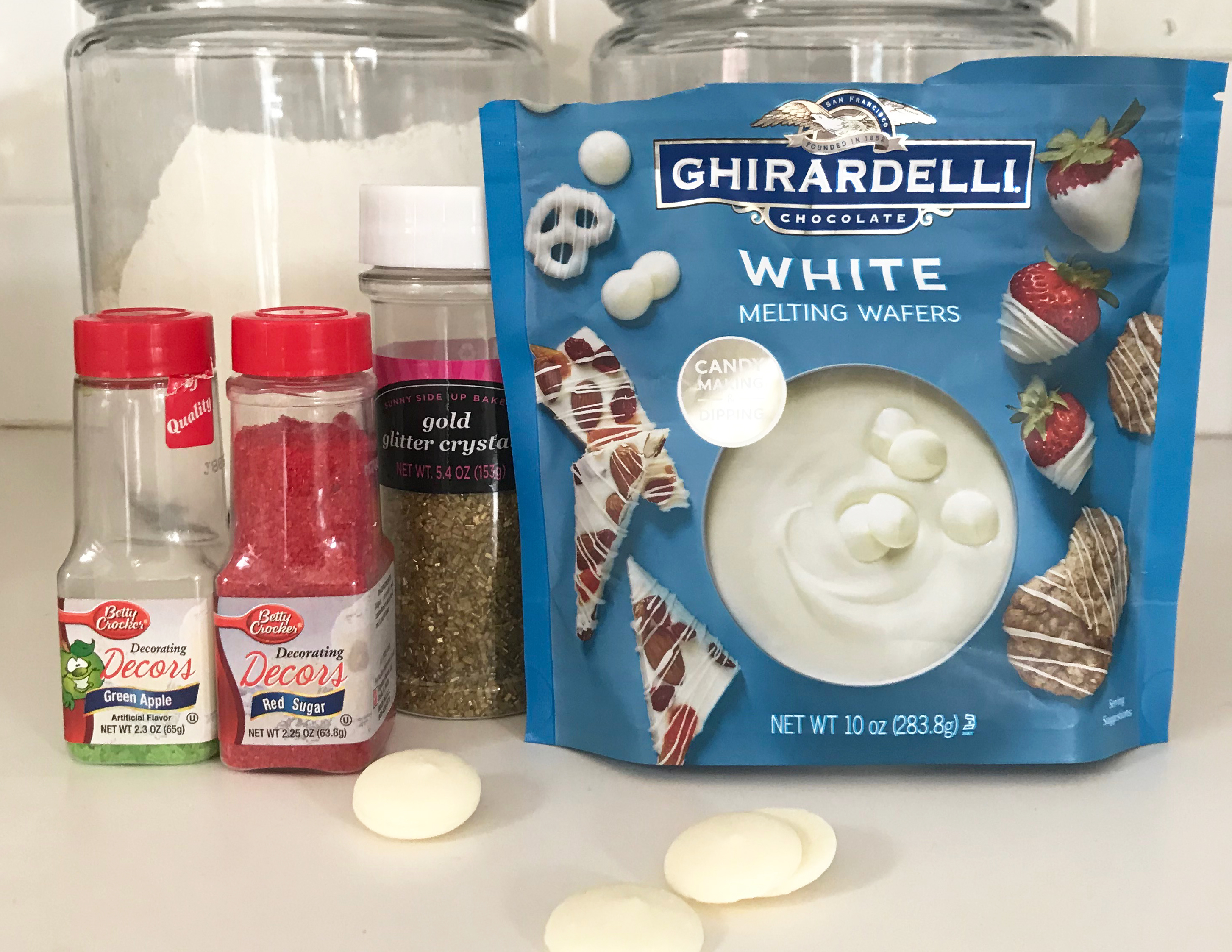 After it is all mixed and pretty. I lay it out on a piece of parchment paper to kind of "dry". It will stay a little sticky but it's much easier to handle. I like to use a clear bag and ribbon. But you can also add it in a mug, or party bucket!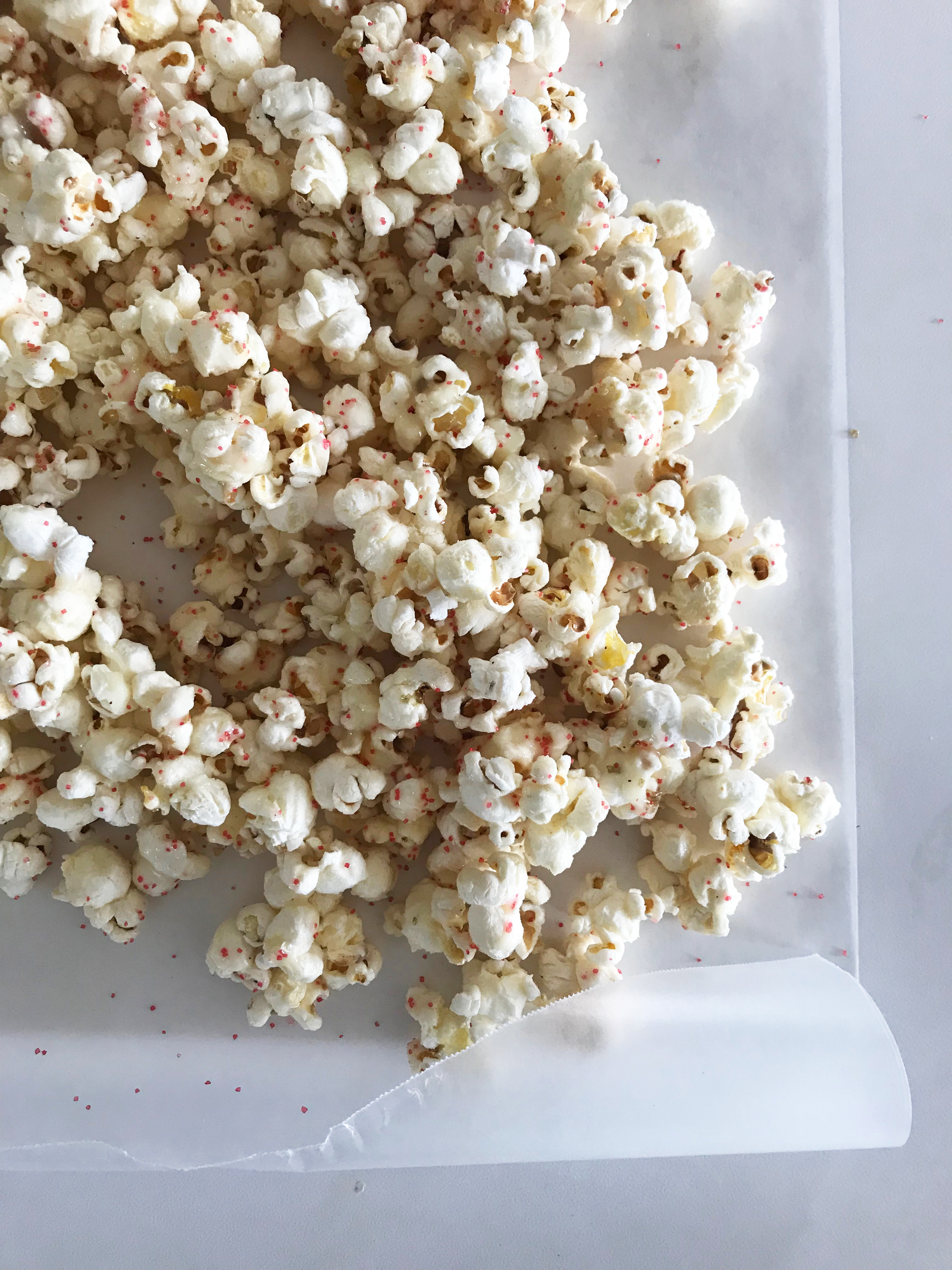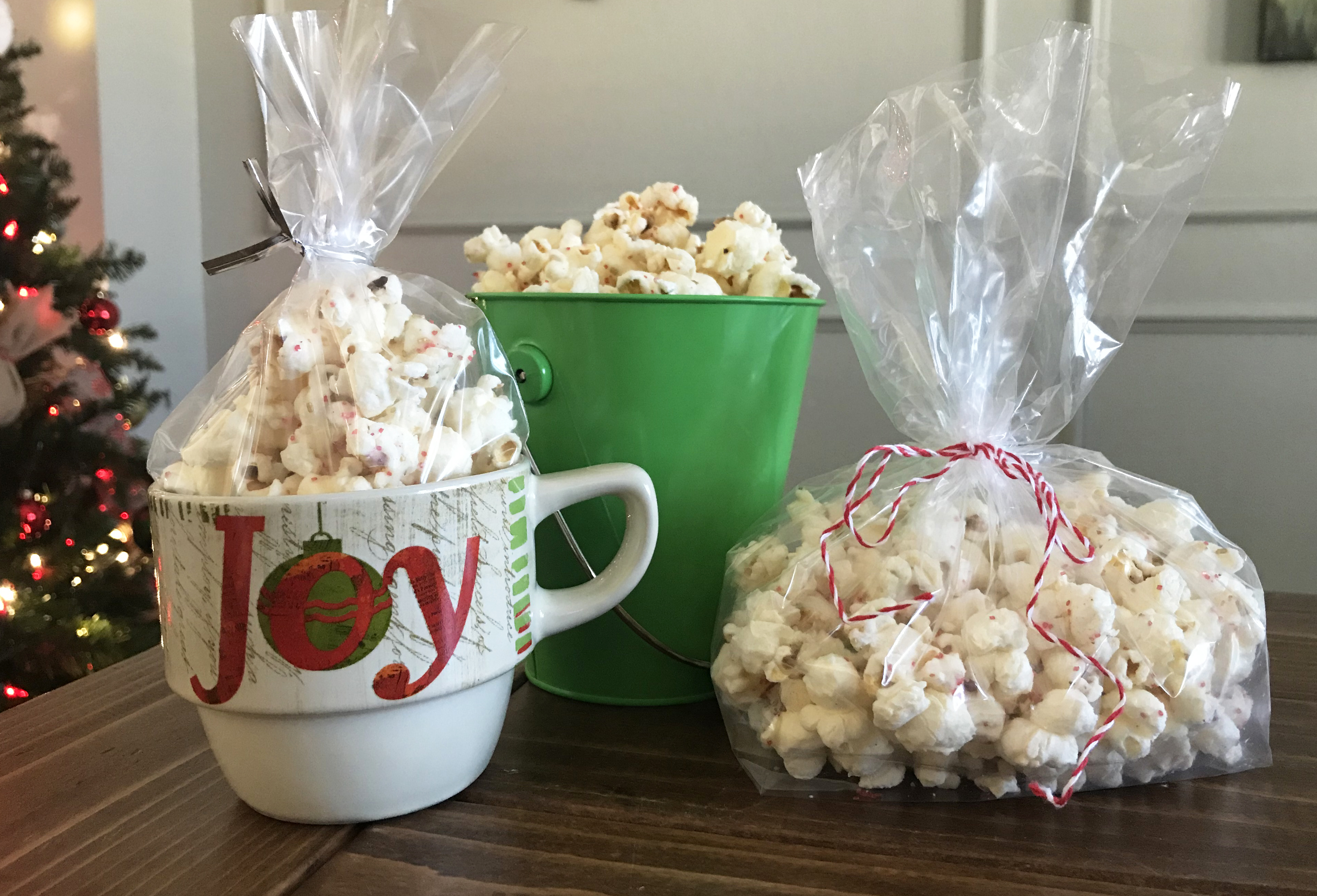 Perfect for the holidays! I hope you and family enjoy these yummy treats!
Merry Christmas!
XOXO,
Ivy