I love the holidays! Especially Thanksgiving. I basically love any time that I can decorate my table. I prefer a traditional setting with beautiful plates, wine glasses and tons of candles. Now I know most do not and frankly find it overwhelming. Especially when you are the host in charge of guests, turkey, pies and NOW you need a fancy table?!! Fear not you don't! I have created two very simple tablescapes that are sure to wow your guests and keep you underwhelmed.
I like to mix my flowers and plants – some fake, some real. You don't have to go wild and spend a ton of money of fresh flowers. For this first look I used some goodies from my yard. I have a Magnolia tree that I frequently cut leaves from. Makes a perfect filler for your vases, tables and wreaths. And they last a long time even out of water. I also used some Purple Fountain Grass. Again straight from my yard. It adds a perfect fun "fall feel". Then sprinkled the table with some bright and cheery sunflowers…fake and fabulous!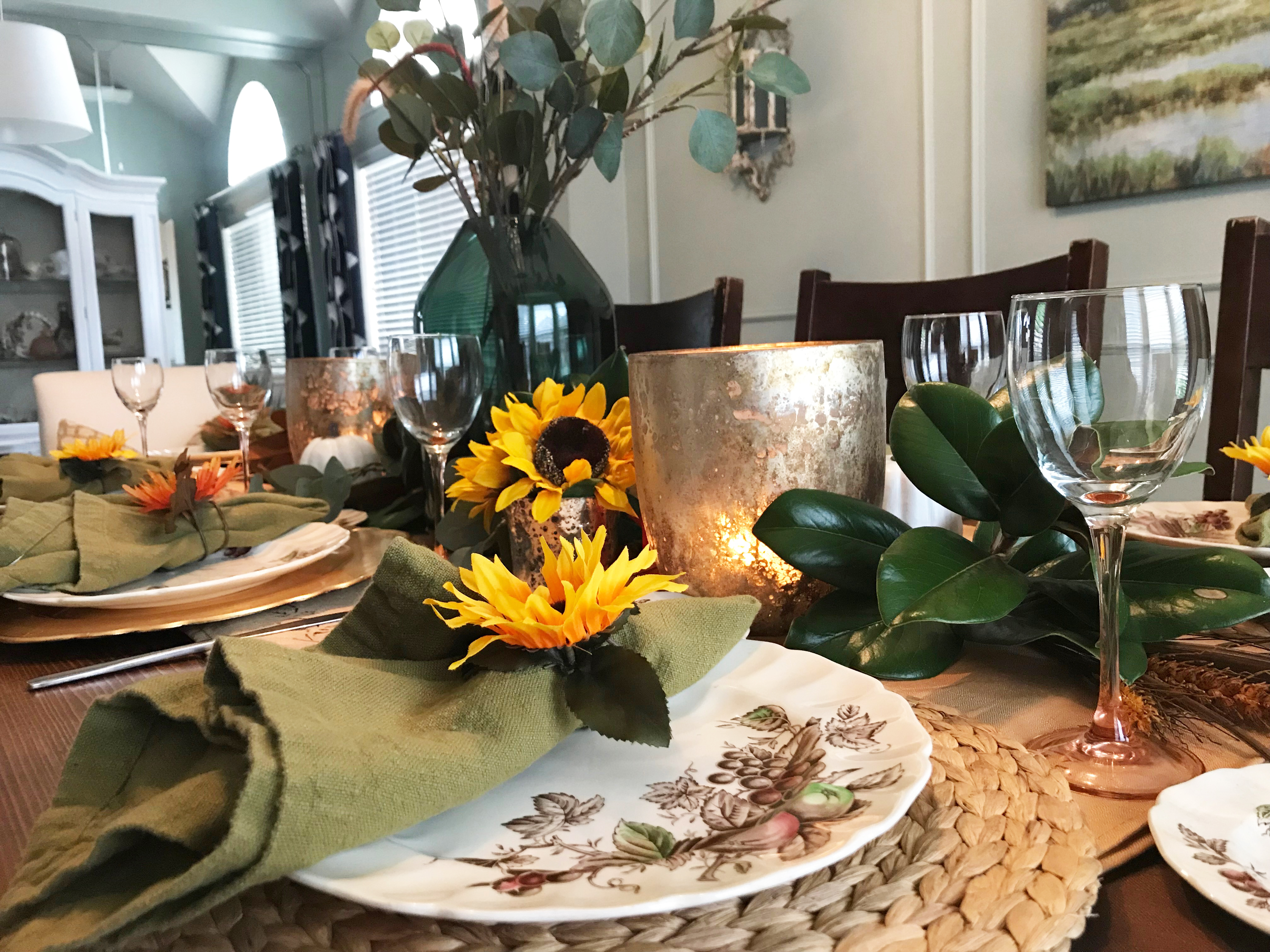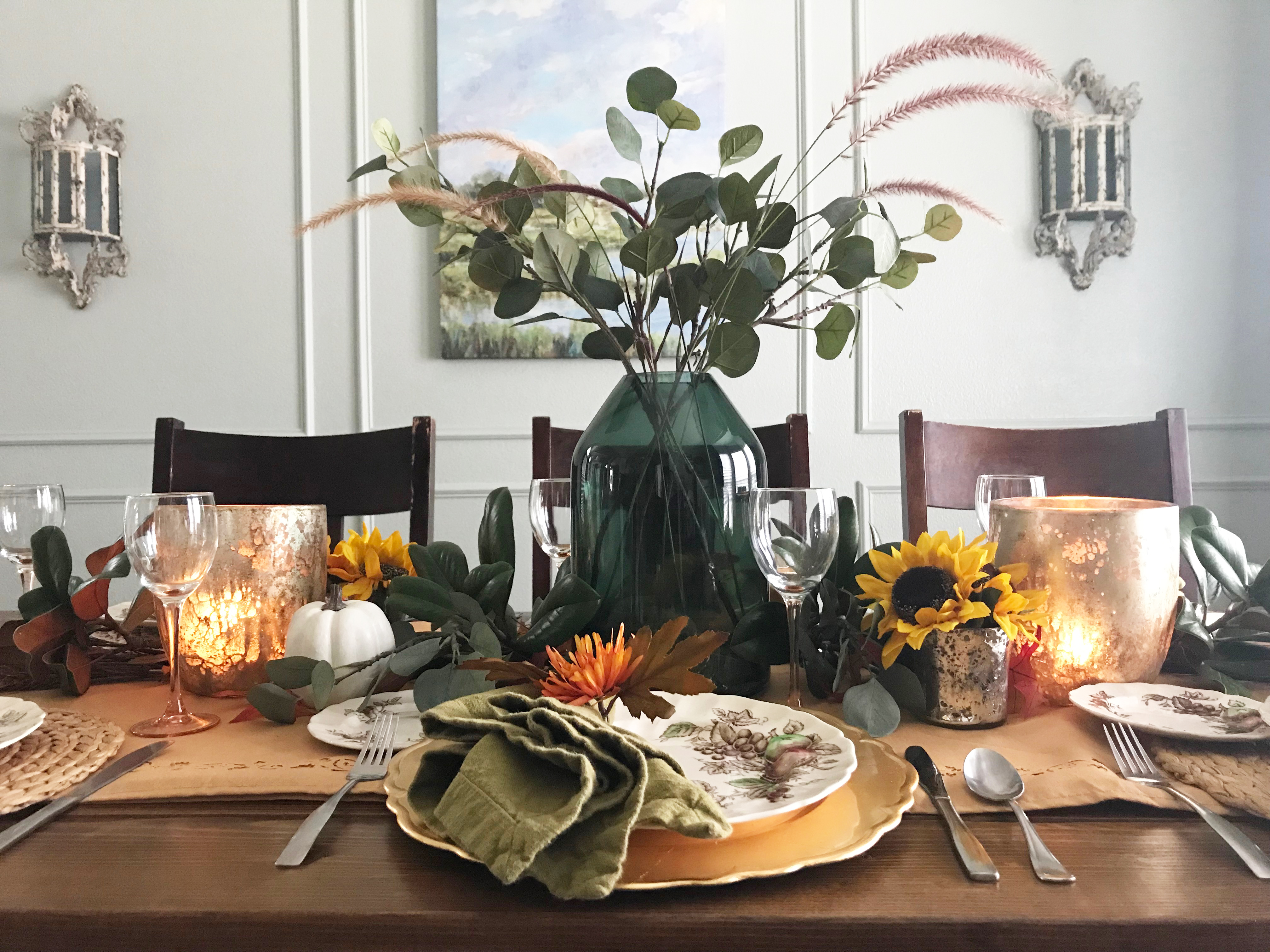 Holidays are also a great time to use dinnerware that you don't use on the reg aka the fancy stuff. These beautiful plates were my Grandma's. I cherish them and try to use them any chance I get. The rest of the table is decorated with stuff I already have. That's the key. Use what you have! I pulled these candle holders from my mantle. Mixed and matched my charges to add a little shine and texture. I had a fall bouquet of the flowers left over from another project. So I cut the stems off and wrapped them around the napkins. Incredibly easy and so pretty!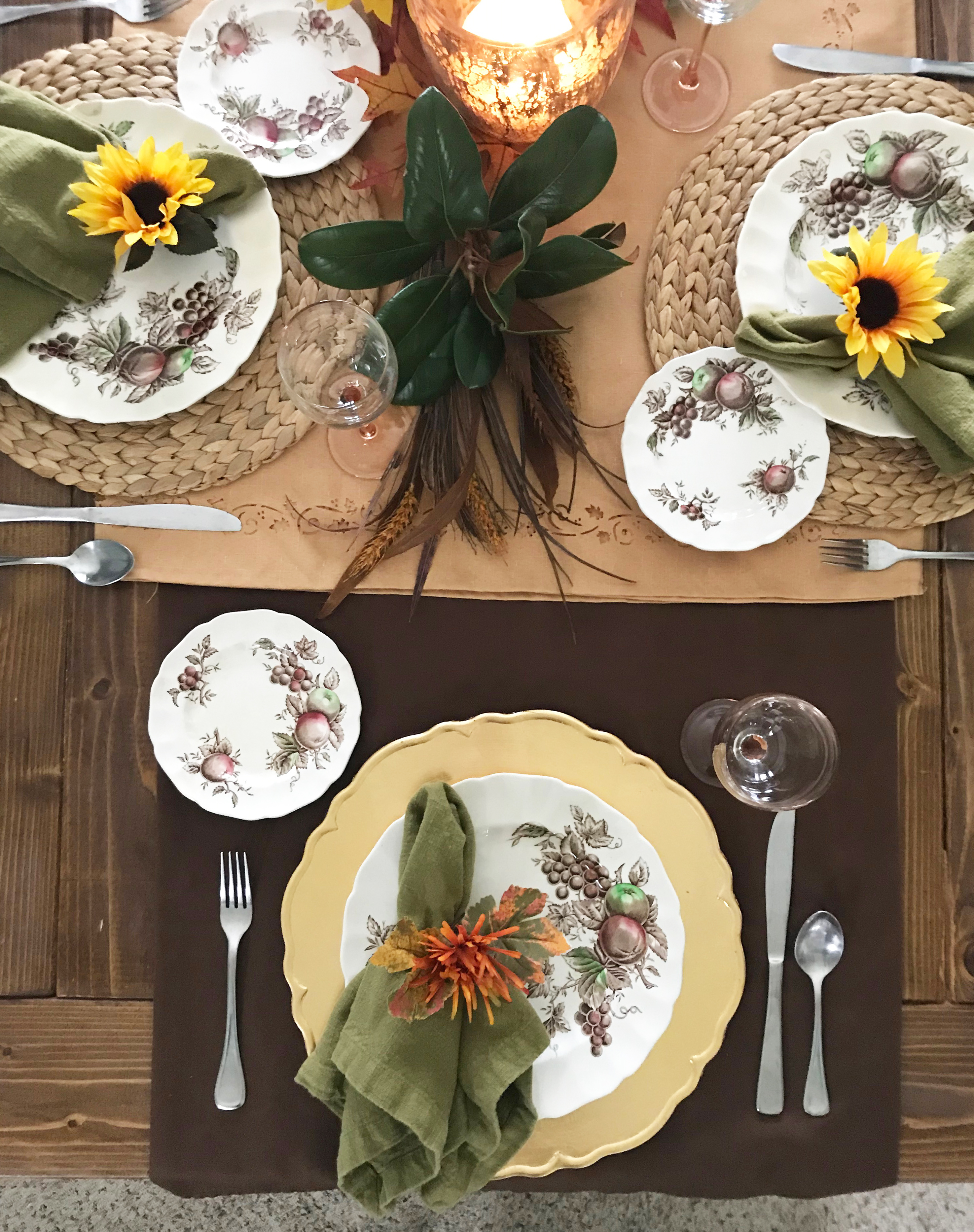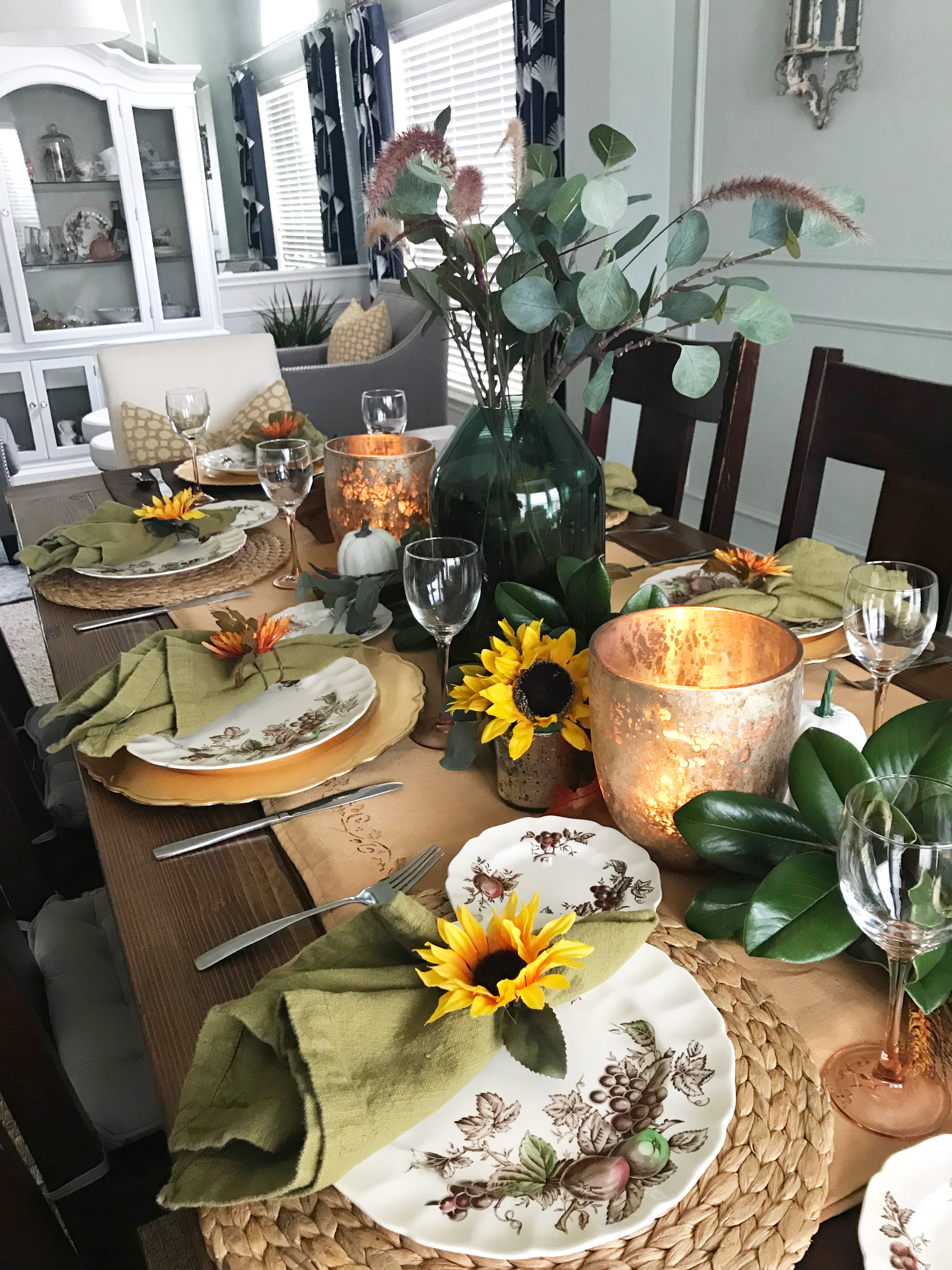 I love this next table – bright and fresh…and SO easy! Even if it's just your family or you are having a few guests over you can still have a festive table. This dinnerware is my everyday and I used plastic utensils. Thank you Target for the fancy no clean up gold flatware! These bright fall leaves I bought in the floral section at Kroger. Like the real deal. In fact they might be real. Honestly I'm not entirely sure…lol!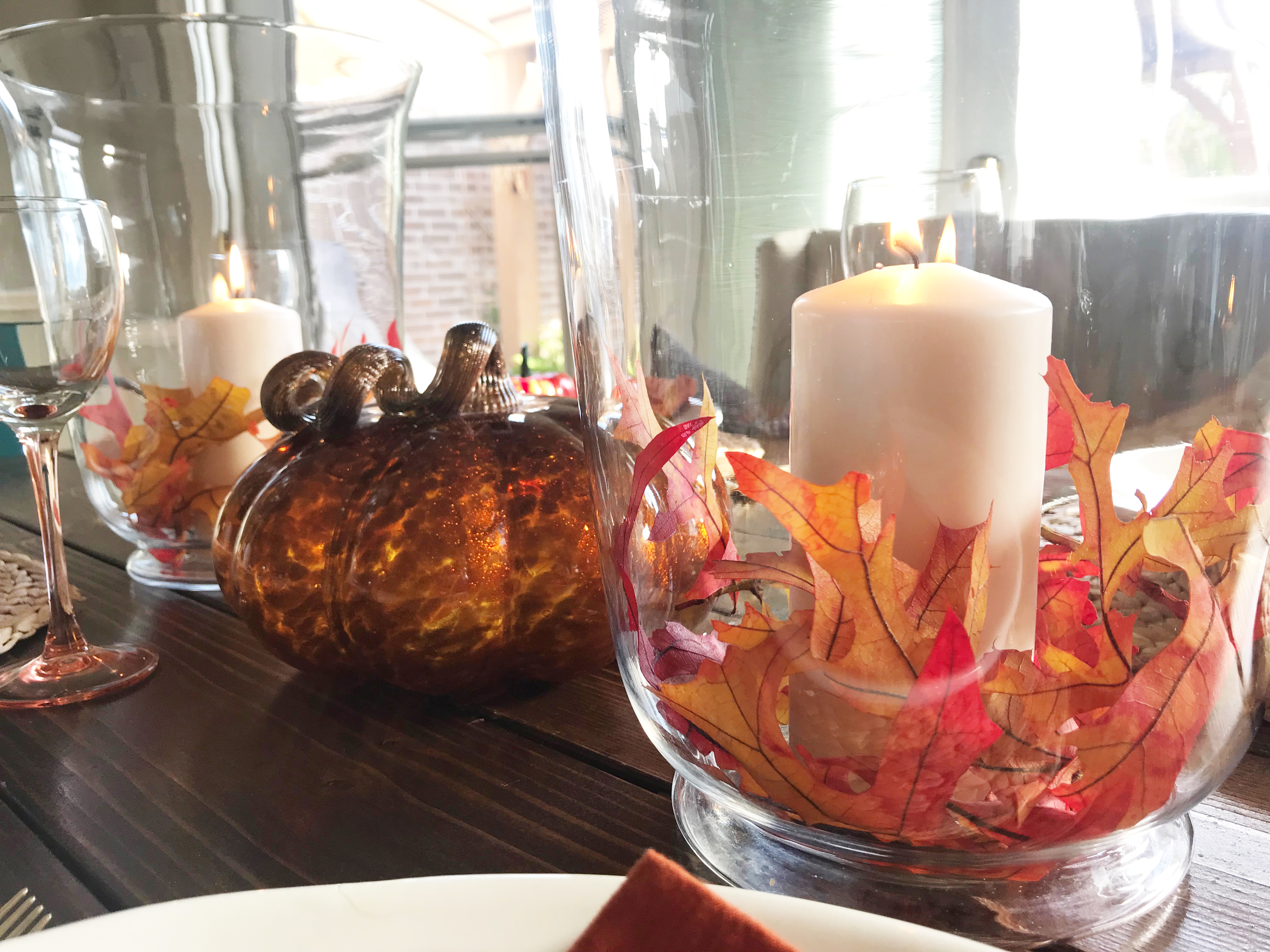 I bought this stunning hand blown glass pumpkin in New York while visiting my sister. Definitely one of a kind. But I have seen similar ones at Pier 1. Then to add a little fun I placed each setting with a pumpkin instead of using name plates. These are from the dollar store! I did paint the white ones to add a more modern feel.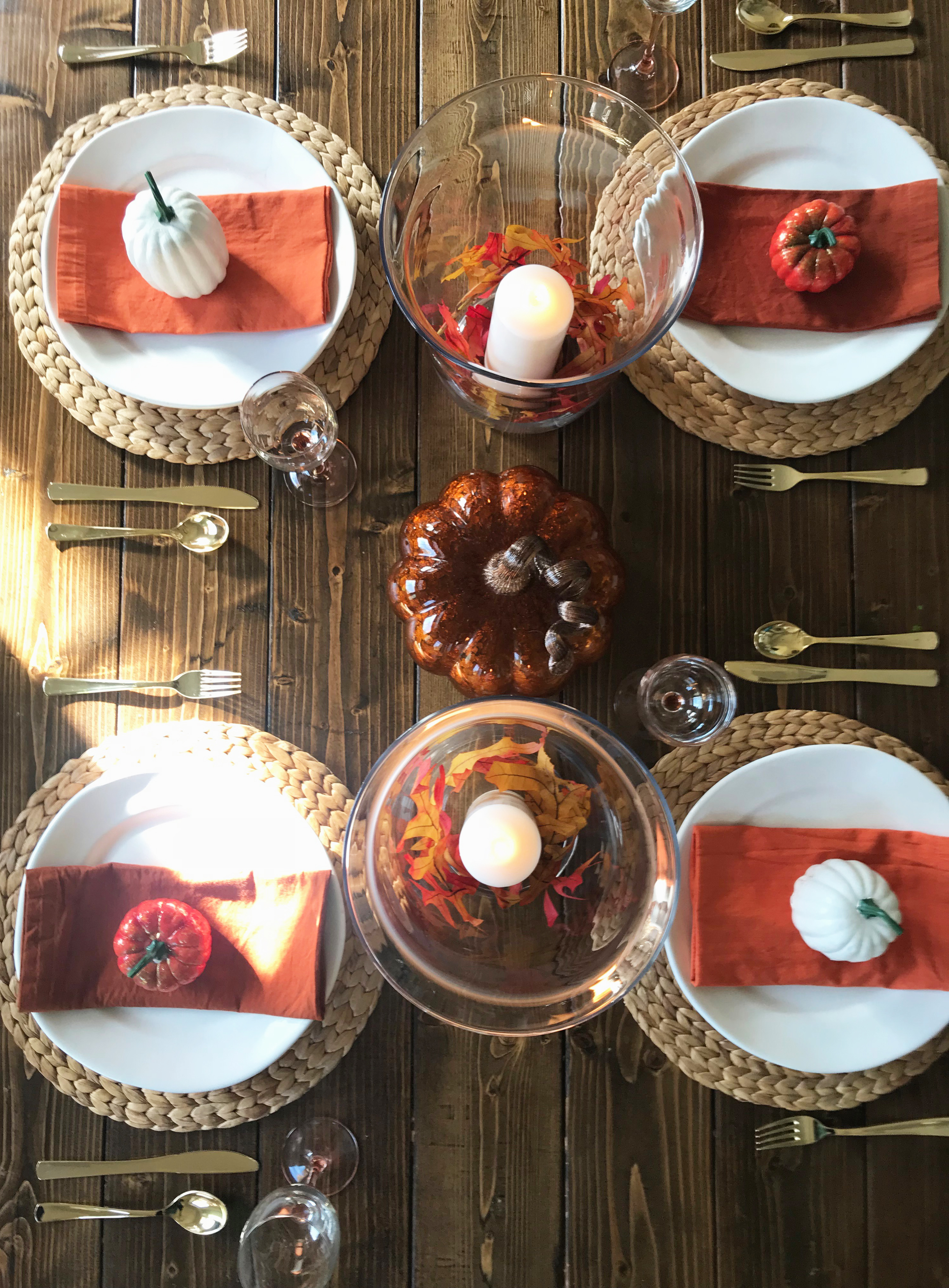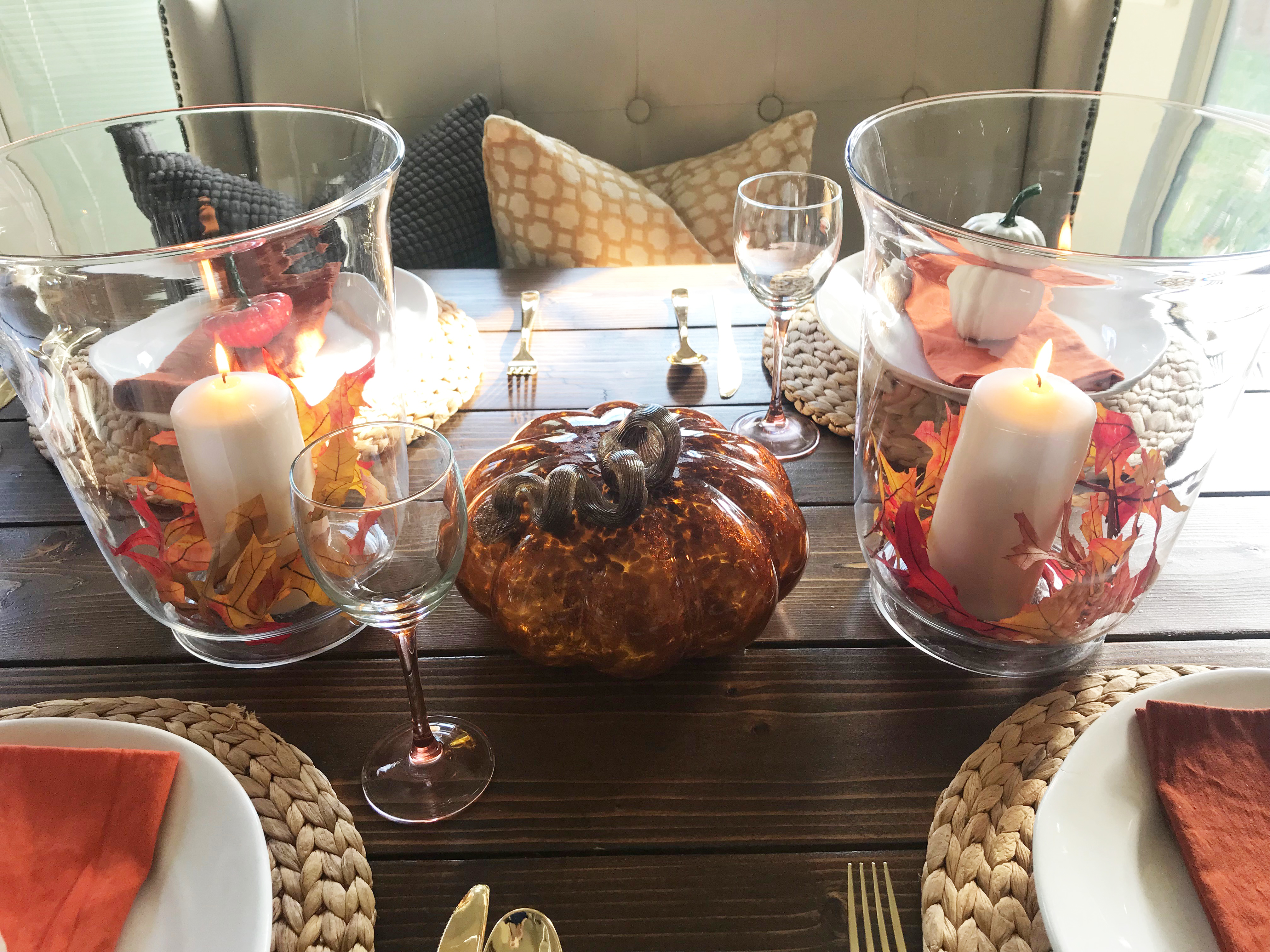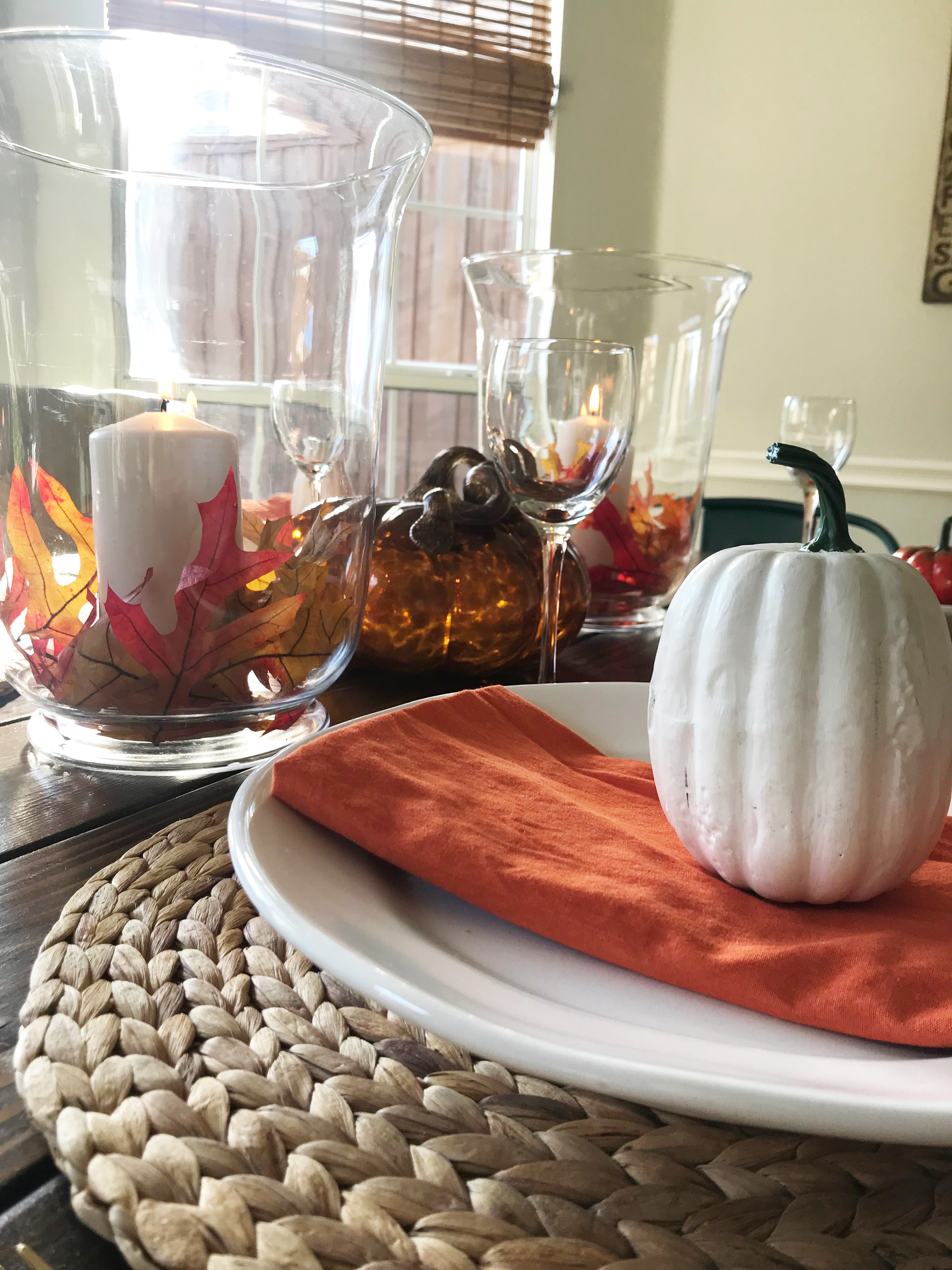 Hopefully you enjoyed these ideas! Happy Thanksgiving!
White Dinnerware (Discontinued but similar): Crate and Barrel  |  Napkins: Crate and Barrel   |  Basket weave Chargers: Walmart  |  Gold Chargers: Amazon  |  Green Jug Vase: Hearth & Hand  |  Gold Cutlery: Target